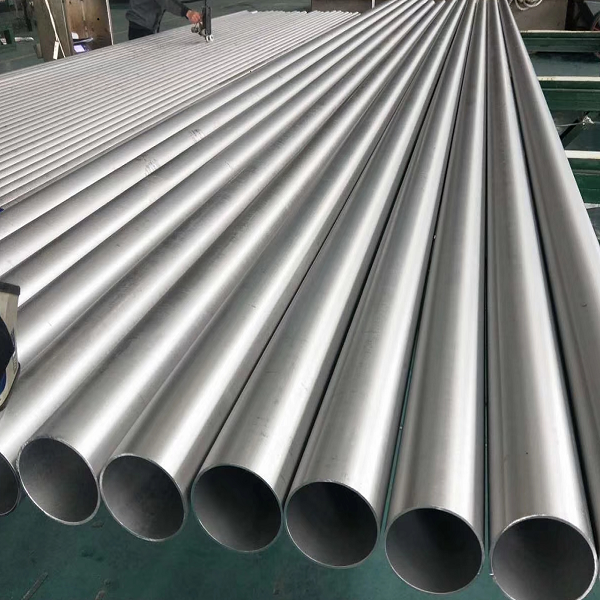 TP904L/UNS N08904
TP904L is a low carbon, high alloying austenitic stainless steel material designed for harsh corrosion conditions. It has better corrosion resistance than TP316L and TP317L
TP904L/UNS N08904 Description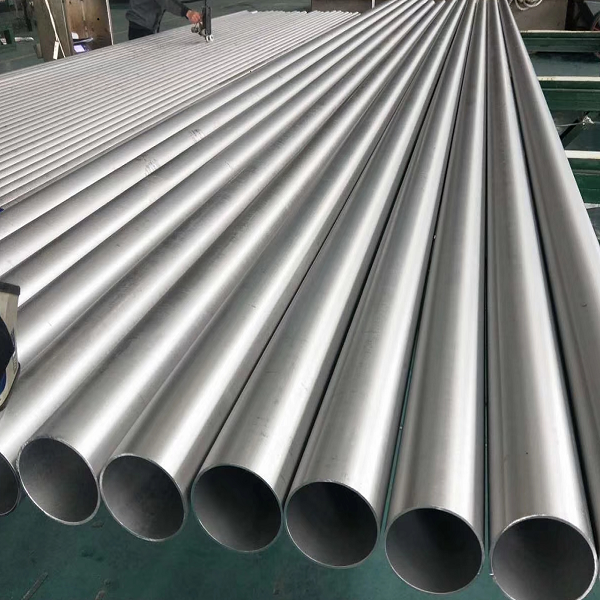 NAME OF PRODUCT:
TP904L/UNS N08904

GENERAL NAME:
904L、Al-904L、UNS N08904、SUS890L、F904L、W.-Nr. 1.4539、NAS 255、00Cr20Ni25Mo4.5Cu

STANDARD:
ASTM A240/ASME SA-240、ASTM A276、ASTM A182/ASME SA-182、ASTM A312/ASMES A312
ASTM B625/ASME B625、ASTM B673/ASME B673

CHEMICAL COMPOSITION
(C)≤0.02,(Mn)≤2.00,(Ni)23.0~28.0,(Si)≤1.0(P)≤0.045,(S)≤0.035,(Cr)19.0~23.0,(Cu)1.0~2.0,(Mo)4.0~5.0

Physical properties:
904L Density: 8.24g/cm3, Melting point: 1300-1390 ℃, Magnetic: none

Heat treatment: Heat preservation between 1100-1150℃ for 1-2 hours, Rapid air cooling or Water cooling.

Mechanical properties:
Tensile strength: b≥490Mpa, Yield strength b≥215Mpa: Elongation: ≥35%, Hardness: 70-90 (HRB)


Corrosion resistance and main use environment:
TP904L is a kind of low carbon, high alloying austenitic stainless steel designed for harsh corrosion conditions. It has better corrosion resistance than TP316L and TP317L. The addition of 1.5% copper has excellent corrosion resistance to reducing acids such as sulfuric acid and phosphoric acid. It also has excellent corrosion resistance to stress corrosion, pitting corrosion and crevice corrosion caused by chloride ions, and good intercrystalline corrosion resistance. In the concentration range of 0-98% of pure sulfuric acid, the operating temperature of 904L can be up to 40 degrees Celsius. In the range of 0-85% concentration of pure phosphoric acid, its corrosion resistance is very good. In the industrial phosphoric acid produced by wet process, the impurity has a strong effect on the corrosion resistance. Of all the phosphoric acids, 904L is superior to ordinary stainless steel in corrosion resistance. In highly oxidizing nitric acid, 904L is less resistant to corrosion than the highly alloyed steel without molybdenum. In hydrochloric acid, the use of 904L is limited to lower concentrations of 1-2%. In this concentration range, the corrosion resistance of 904L is better than that of conventional stainless steel steel 904L has high resistance to spot corrosion. Its resistance to crevice corrosion in chloride solution.The force is also good.The high nickel content of 904L reduces the corrosion rate in pits and crevices.Ordinary austenitic stainless steels may be sensitive to stress corrosion in a chlorine-rich environment at temperatures above 60 ° c. this sensitization can be reduced by increasing the nickel content of the stainless steels. Due to its high nickel content, 904L is highly resistant to stress corrosion cracking in chloride solutions, concentrated hydroxide solutions, and hydrogen sulfide rich environments.

Application area:
Oil, petrochemical equipment, such as petrochemical equipment in the reactor;
The storage and transportation of the sulfuric acid equipment, such as heat exchangers, power plant flue gas desulfurization device, main use parts: absorption tower of the tower body, the flue, shift door plank, internal parts, spray system, etc.,
Organic acid scrubber and processing system of fan, water treatment plant, water heat exchanger, papermaking equipment, sulfuric acid, nitric acid equipment, acid, pharmaceutical industry and other chemical equipment, pressure vessel, food equipment, pharmaceutical factory, centrifuge, reactor, etc., plant foods: Soy sauce pot, cooking wine, salt pot, equipment and dressing, to dilute sulfuric acid strong corrosion media 904L is a match for the steel.