Process of Stainless Steel Seamless Pipe
Process is the soul of production. Good or bad product can be judged by the appearance. How do we do to escape the defect?
Process of Stainless Steel Seamless Pipe Description
As we can see the production line below: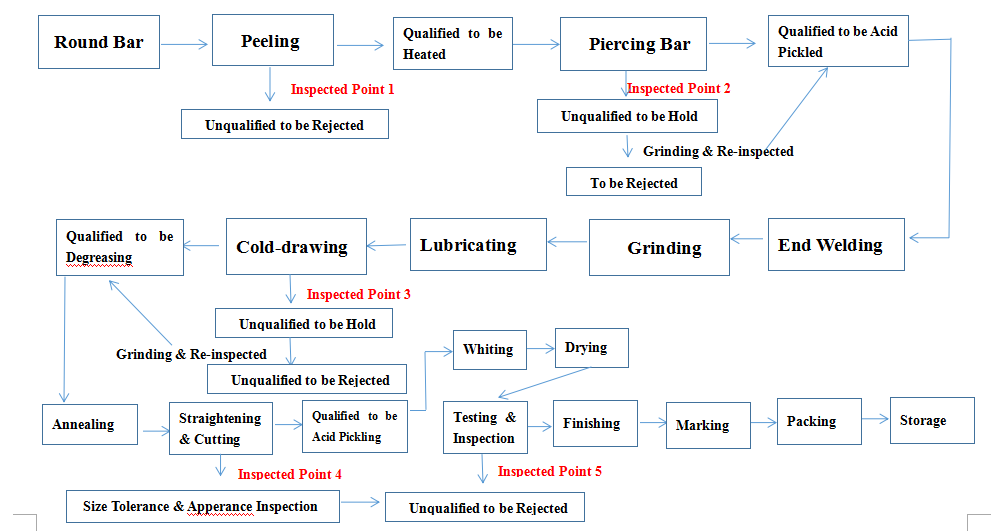 The first process when piercing bar come to the plant,we will inspect one by one. Pickled for the qualified pipe. Grinded for the unqualified pipe.
The point for this process is inspection which need the carefulness. Or any small crack will be enlarged on next process.

The point of pickling for qualified pipe is the solution. Because we need to remove the oxide skin. If the pipes are not clean, the oxide skin will be mushed into the body of pipes when we cold-working. They will be the hidden defect.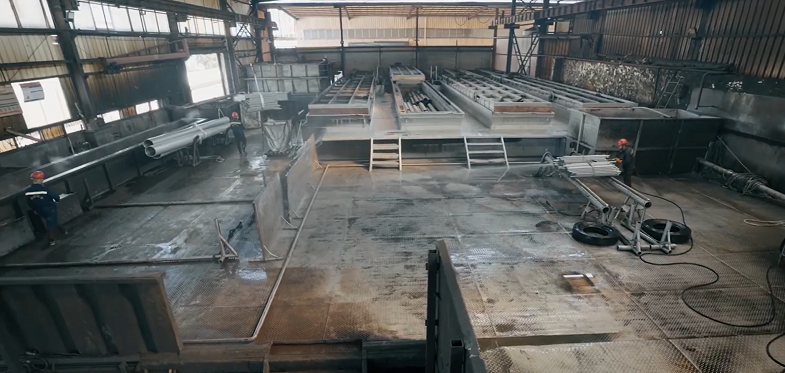 After that, the pipes will be seperately made head.
Now, we can grind to remove the small crack during course of piercing.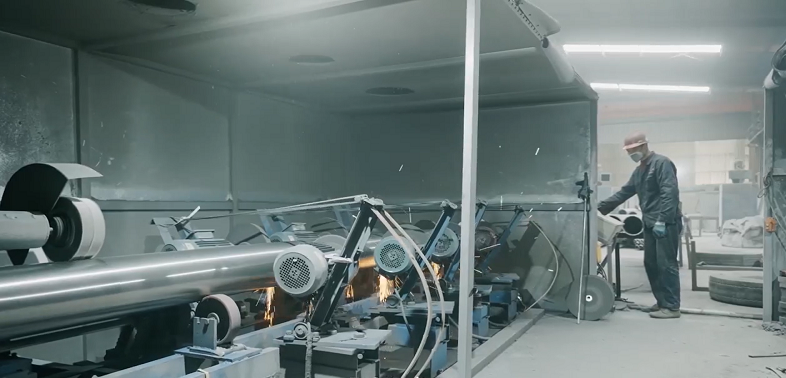 Then, the pipes will be lubricated.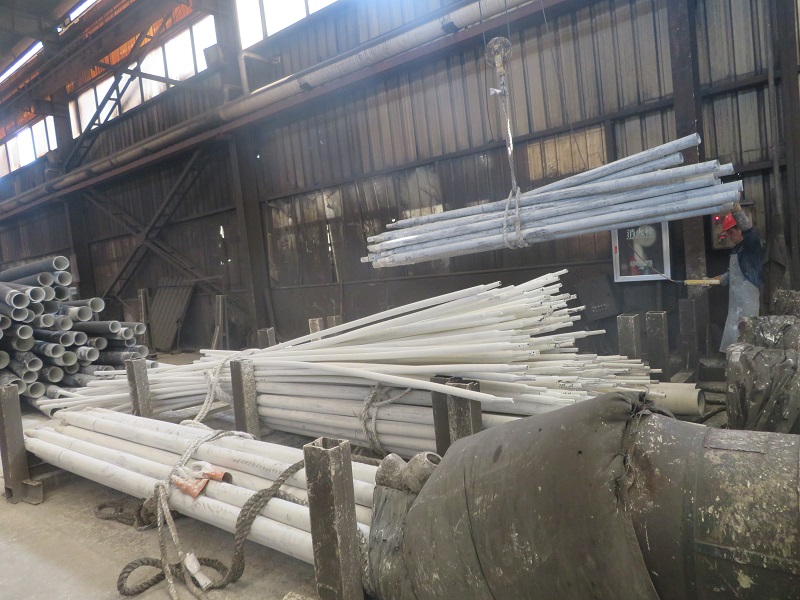 After dried, they will be cold-drawing or cold-rolling according to the process requirements.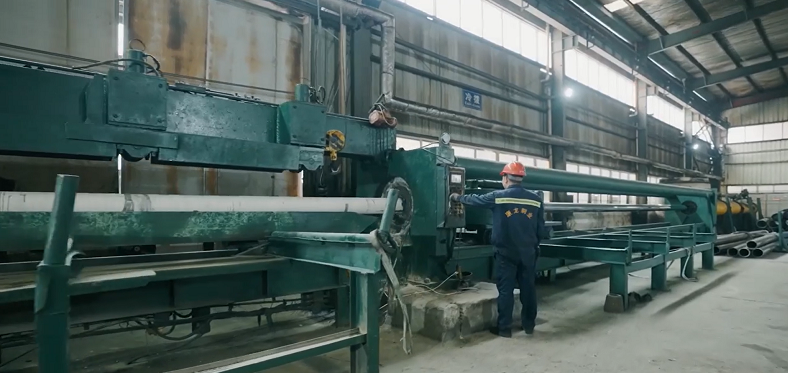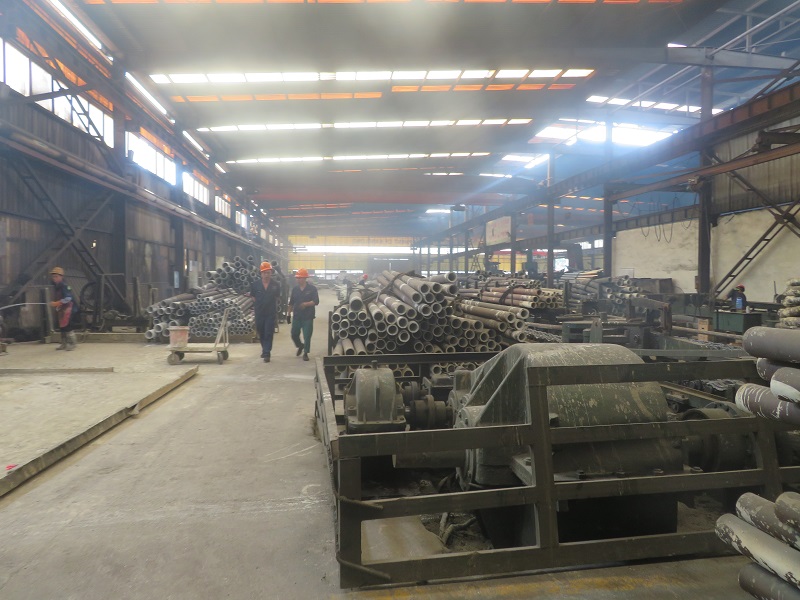 After that, all the pipes will go pickling to remove the butter and other elements.
Then, they will be annealed to remove the stress during course of cold-working.
The stable temperature is the point the pipes can get good physical properties. We have five points of temperature measurement.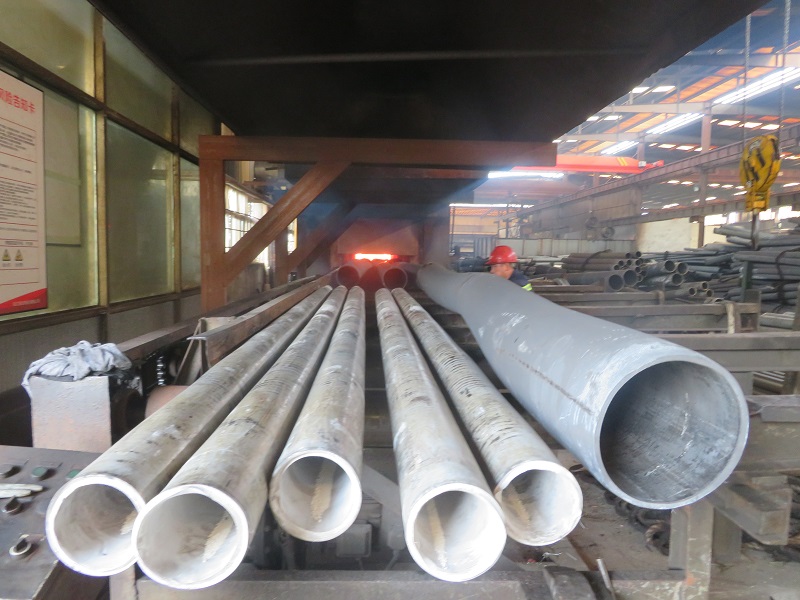 After the pipes were cold and we will straighten them.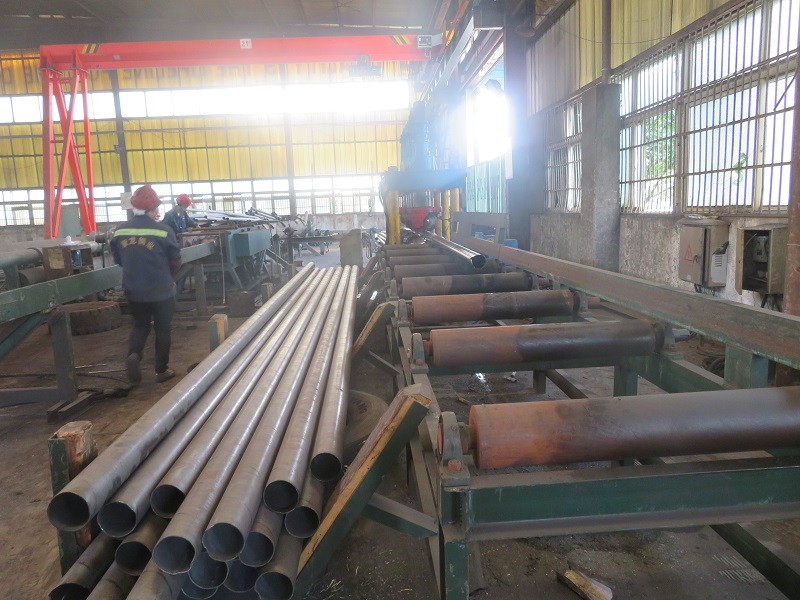 Repeat some processes, till the pipes were finished to cut. Then leave the samples to do Mechanical Properties and Chemical composition.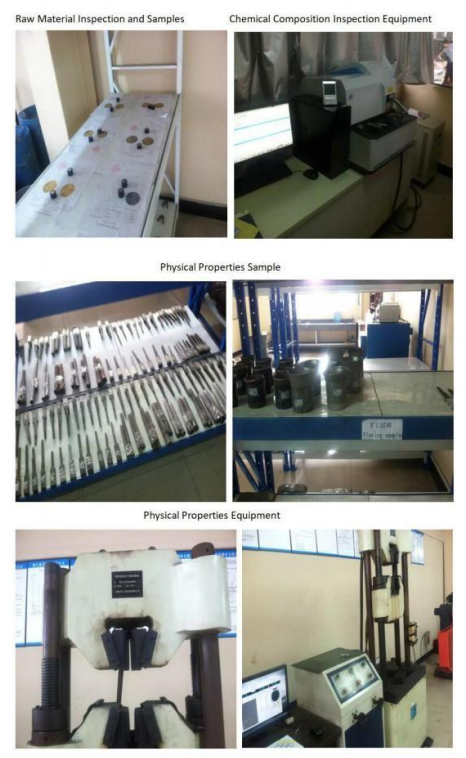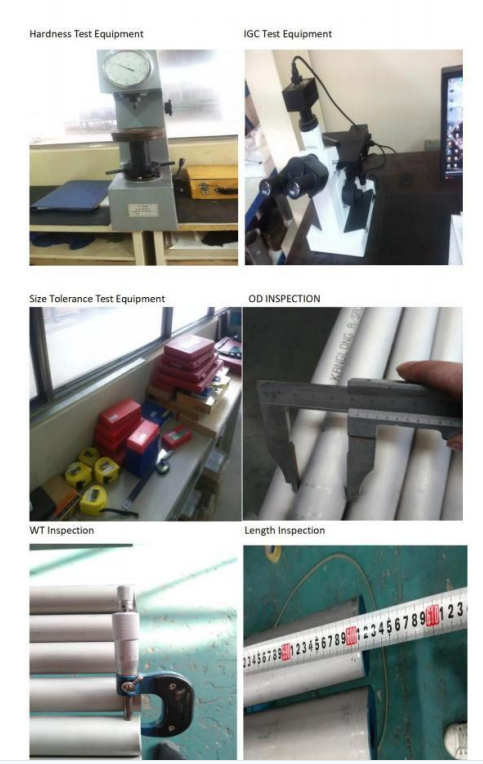 Thank you for your time.