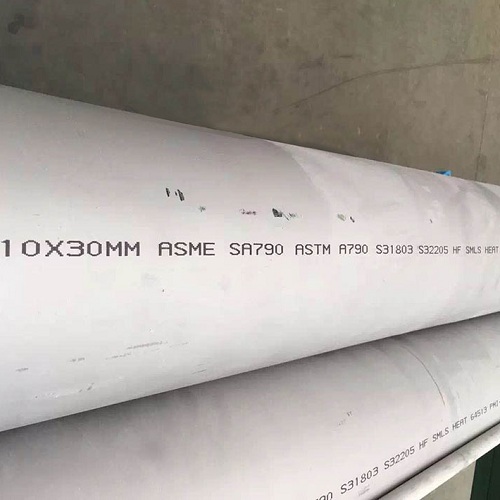 duplex stainless steel pipe
The manufacturing of chemicals, petrochemicals, and oil gas products, exposes process equipment to highly corrosive fluids. Analyses of fluids, pressures, and manufacturing temperatures used in these processes have shown Duplex Stainless St
duplex stainless steel pipe Description
The manufacturing of chemicals, petrochemicals, and oil & gas products, exposes process equipment to highly corrosive fluids. Analyses of fluids, pressures, and manufacturing temperatures used in these processes have shown Duplex Stainless Steel Pipe to be very corrosion resistant.
The fluids used in chemical processing are extremely corrosive and the materials of construction for processing equipment require very special consideration. Without correct specification, conditions will rapidly decline, leading to unit repair or replacement and expensive manufacturing downtime.
The following information is provided as background on Duplex Stainless Steel, the alloy's characteristics, its strengths and how consideration of a Duplex Stainless Steel Piping System could be the answer to corrosion.
Duplex Stainless Steel Piping offers long-term and cost-effective methods to prevent damaging corrosion.